Buying Your First Home
Of all the milestones in your life, buying your first home is one of the most thrilling and monumental moments you will ever experience. Whether you're on your own or raising a family, it is a memory you will treasure forever. Your first home represents progress, independence, and freedom. It's a shelter, a sanctuary, a place to live your life and make your dreams come true. In addition to providing comfort and peace of mind, buying a home is a major investment in your financial future. There's no place like home, and there's not a bigger or more practical investment than buying one.
The Adventure Begins
At Realty Executives Saskatoon, we understand that the complex events involved in buying your first home can be overwhelming. For first-time home buyers, beginning this new adventure can be a bit like staring up at a mountain as you're preparing to climb it. That's why our dedicated team of highly qualified associates is here to guide you along the path from start to finish. Drawing on our experience and expertise, we not only walk you through the entire process, but we aim to educate you and engage you every step of the way.
Starting Your Search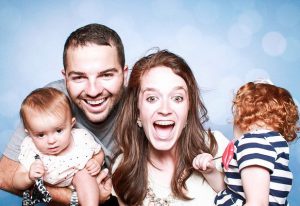 When you start your journey, the first step is determining how you want to approach the hunt for your first home. Decide who you would like to work with, and how you can work together to achieve your goals. While the internet can be a useful tool to expand your research, word-of-mouth recommendations from acquaintances usually provide the most reliable references in any industry. Ask your home-owning family, friends, and colleagues for any feedback or referrals as you look for the right agent. Approximately seven out of ten Realty Executives accounts are a result of positive referrals from agents and clients because we know the difference between working with you and just plain working you.
Choice in Representation
As a first-time home buyer, it is especially important to connect with someone who is trustworthy and respectful of your feelings, opinions, and intentions. Communication is crucial during the home buying process, so you need to find an agent who listens to you and makes you feel comfortable when you talk to them. Because buying your first home is such a huge development in your life, it is of the utmost importance that you are able to work smoothly with your real estate agent. While they may have the industry experience and knowledge of the market, always keep in mind that you'll be the one living there – it's your home, your investment, and ultimately your decision.
When you select a Realty Executives associate to operate on your behalf as a buyer during a real estate transaction, this is called agency representation, meaning that the agent you hire is obligated by law to represent your interests. As part of our responsibilities, we provide an elite level of care and unwavering loyalty to you – the client – when we act as your representative. Although you may function as a "customer" with some agents, we offer a higher standard of responsibility as part of a "client" relationship, enabling us to deliver the total array of services that you require and deserve as a buyer. When you visit our offices, you can talk about representation with the agent of your choice and exchange a commitment in writing for this quality of service.
ABR Designation
To make your first home-buying experience a satisfying one, you require a knowledgeable agent who has sufficient experience in your market, as well as the time and dedication to make you a priority and give you the attention you need. As a first-time home buyer, your best bet is to find a Realty Executives associate who has earned the Accredited Buyer Representative (ABR) designation. The ABR designation ensures that your agent has essentially taken their game to the next level by undergoing extensive training and real estate education to provide the optimal buyer representation service. With years of experience and a proven track record to back it up, these associates specialize in understanding and acknowledging the individual wants and needs of home buyers. As your legally bound representative, an agent with the ABR designation will always have your best interests in mind while representing you during real estate negotiations. If you're in search of an ABR-designated associate, consult REBAC.net or drop into your local Realty Executives office.
Realty Executives
When buying your first house, there are a number of duties that can conveniently and efficiently be handled by a Realty Executives agent with the ABR designation. Once you have entered into an official agency relationship with the associate of your choice, we can assist in the following areas:
Guarantee elite care and maximum loyalty to you, the client
Help you take into account the costs associated with home ownership
Determine your price range
Locate and preview desirable properties based on your particular requirements
Aid you in the mortgage pre-approval process
Accompany you during viewings of properties
Buying your first home is an exciting journey, and Realty Executives Saskatoon would love to be a part of it.