Closing The Sale Of Your Home
It's the day you've been waiting for since you put your home on the market. You received a satisfying offer through your Realty Executives agent, you did your due diligence, and you accepted it. Now it's time to pack up everything that legally belongs to you and prepare to leave behind a home that hopefully served you well. Closing the sale of your home and moving out can be an emotional experience, but your new home will provide more memories in the future.
Moving Out
When you move out, you cannot take anything that was included in your deal with the buyer. Everything must be left in the same condition it was when the sale occurred. It is your responsibility to inform the buyer if the home or any of the items featured in the agreement have been damaged or undergone any changes since the offer was finalized. If so, refrain from making any repairs until the buyer has decided whether they would rather pull out of the agreement and retrieve the deposit or go ahead and close the deal.
Closing Obligations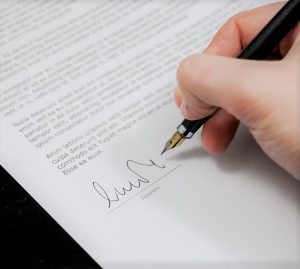 As the seller, you and the buyer are both legally obligated to complete the closing process after you have signed the agreement. If the buyer opts to back out of the deal, you have the legal right to claim the deposit or file a lawsuit to recover damages. Alternatively, the buyer can sue you if you change your mind and choose to keep your home for any reason.
Congratulations!
Once any issues have been cleared up, you can proceed with the move. You have officially sold your house! At this point, you have likely purchased a new home already and you can start to settle in. If you're still searching, our friendly, helpful team of experienced and knowledgeable Realty Executives agents can lend you a hand in finding the new home of your dreams.