Closing Your Home Purchase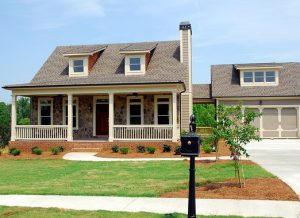 Waiting is the hardest part of anything in life, and it's no different in the realm of real estate. Be prepared to do some waiting once you have found your perfect home and submitted an offer through your Realty Executives agent. The down time may seem excruciating, but buying a house is a marathon, not a sprint. The length of closing periods can vary from several weeks to a few months, giving you an opportunity to take care of important business that needs to be completed before you can move ahead to the next stage.
Conditional Period
With the assistance of your Saskatoon Realty Executives agent, you've crafted a reasonable offer for a home you love, and the satisfied seller has accepted it. At this point, there is typically a conditional period of 10 days designed to allow you to attend to your legal obligations as a buyer, including financing, home inspection, and any other issues. As anxious as you might be to seal the deal and move into your new place, you can benefit immensely by taking the time to make sure the whole process is done right.
Finances: To ensure that everything conforms to your pre-approved level of financing, make certain that you provide your mortgage lender with a copy of the offer you and your agent have submitted to the seller. Better to clear up any possible financial confusion beforehand so you can avoid the headaches and fully enjoy the moments ahead.
Home Inspection: You can learn everything you need to know about the inner workings of your new home by taking part in the home inspection. When the inspector conducts the investigation, you should be there to gain firsthand knowledge of the condition of your new home, including plumbing, electrical, heating, and roofing. Along the way, the inspector may discover some problem areas that require repairs. If this happens, your Realty Executives agent could argue that the seller is responsible for any expenses associated with the repairs and may even be able to negotiate a lower price before the transaction is concluded.
Closing Day
Once the conditional period has elapsed and any repairs or additional negotiations have been completed, the purchase agreement will be finalized by your Realty Executives agent and the paperwork, including mortgage documents, will be processed by your lawyer. Finally, there's light at the end of the tunnel – the real closing day, when you can take full legal possession of your new home. Your lawyer will receive funds from your mortgage lender to pay the seller and register the property in your name, while you pay all remaining costs and make sure you have your insurance in place.
Welcome Home
Now comes the fun part. After weeks or months of anticipation, all that's left to do is move into your new home. While it's easy to get caught up in the excitement, you must put together a moving plan, arrange for utilities and cable, have your mail rerouted, and a variety of other tasks that come along with moving into your beautiful new home. Congratulations!