Consider The Costs Of Home Ownership
Now that you are ready to purchase a home, it's time to consider the true costs of home ownership. For first-time home buyers, the transition into the world of home ownership is drastically different than any previous living arrangements in terms of finances. When you're looking for a home and trying to figure out how much you can afford, you must be completely open and honest with yourself, your Realty Executives agent, and your mortgage representative in your appraisal of your financial situation. Honesty is essential if you want to plan for your future and your family.
Be Honest and Realistic
Before you talk to a mortgage specialist, work out a rough estimate of how much you could qualify for by using an online mortgage affordability calculator, available at the Canadian Mortgage Housing Corporation and most financial institutions. Enter the basic numbers and information as requested, and the calculator will give you an idea of the kind of loan you might be eligible to receive. Upon meeting with the mortgage lender of your choice, present your initial calculations as a starting point. If you have painted a brighter financial picture than what actually exists, your representative will likely bring you crashing back to reality, so it is vital to be totally truthful throughout the process.
In addition to being honest, you must also be realistic about your finances and how they will be impacted by home ownership. Once your mortgage specialist has delivered his preliminary findings, thoroughly examine the current budget for your household and produce a sensible checklist comparing the present to the future. For example, how does renting an apartment compare to the increased budget a new home would require? As a first-time home owner, you might be shocked by how quickly things like additional insurance and basic costs of repairs can add up. Keep these budget items in mind while you are attempting to determine the kind of mortgage you can most easily afford.
Avoid Overspending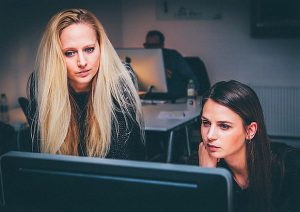 Among the mistakes often made by people purchasing a home for the first time, one of the most common on the list is overbuying, which refers to the act of spending more on a new home than you can honestly afford. This unfortunate scenario is usually the result of setting your sights on one particular property and/or engaging in a bidding war with multiple competing buyers. You may win the war, but you won't feel like a winner a few months down the road when you discover that you're "house poor" – you can't pay your bills or contribute to your savings account because all your money is tied up in your beautiful new home. This is why it pays to be entirely forthcoming about your financial circumstances with your mortgage specialist early in the process. Getting pre-approved for a mortgage is the best way to avoid overspending because you and your Realty Executives agent will both be aware of your financial limitations when searching (and negotiating) for a new home.
Home Ownership Expenses
Buying a home doesn't come cheaply, as there are many costs associated with home ownership in addition to the price of the property. Saving for a down payment is the largest expense and the one that concerns most first-time home buyers, but there's a wide variety of other costs that need to be considered when you're devising your budget.
Deposit
Once you and your Realty Executives agent have found your ideal home and you are ready to extend a serious offer, a deposit may be required to prove just how serious you are. Held in trust and applied to your down payment when you buy the property, the amount of the deposit can vary based on your circumstances and those of the home, including location and price of purchase.
Down Payment
By making a down payment, you are staking a claim to your new home. Although making a bigger down payment is preferable because you won't need to borrow as much for your mortgage, you shouldn't make a payment so large that it renders you unable to take care of the other closing costs. The minimum down payment is 5% of the purchase price, and most first-time home buyers put down less than 20%, which means that mortgage loan insurance is also necessary.
Mortgage Loan Insurance
Otherwise known as high-ratio mortgage insurance, mortgage loan insurance provides protection for the lender in the event that you default on your mortgage. This type of insurance is a requirement for down payments that are below 20% of the purchase price of the home, and only two carriers – the Canadian Mortgage Housing Corporation and Genworth Financial – offer it. Determining the amount of the premium depends on how much you put down, with changes occurring only at the 5%, 10%, and 15% levels. If you happen to be self-employed, premiums range between 0.5% and 3% and increase from there. Many first-time home buyers prefer to add the premium charge to their mortgage amount, although you are able to pay in one lump sum if you would rather get it out of the way.
Property Insurance
On closing day, you must have property insurance ready to roll for your new home. Insurance is required by your mortgage lender, who wants to ensure that the home and its contents are covered in case of any expenses incurred by unforeseen events. Because the property serves as the security against the amount of the mortgage loan, the lender needs to be certain that your home and everything therein will be replaced or repaired through property insurance if a natural disaster occurs or a fire breaks out. Derived from the value of your property, insurance fees can be vastly different, especially in a competitive marketplace. The insurance industry is big business and has seen an influx of new companies bringing a wide variety of options, products, and services to the market, promising bigger and better deals. To discover the best deal possible, you may want to visit an insurance broker and find out which of the companies they represent can meet your needs. If you have other insurance policies, you might receive a superior discount by going through the same company for your property insurance.
Mortgage Life Insurance
As opposed to mortgage loan insurance, which covers the lender and his interests, mortgage life insurance provides protection for you in case an unfortunate incident befalls you. Another notable difference between the two types of insurance is that loan insurance is typically far more expensive. Mortgage life insurance is most relevant to couples or families who rely on one member of the household to pay the bills. In most cases, a better alternative would be traditional life insurance.
Title Insurance
Yet another form of insurance necessary for buying a home, title insurance prevents you from paying for any property expenses stemming from defects of title. Basically, if the previous owners messed something up during their occupancy and you didn't know about it when you bought the place, you are covered by title insurance. At a one-time premium cost of less than $500, it's worth the investment to put your mind at ease in the event an unwelcome surprise pops up in the future.
Appraisal Fee
To make certain that the home you're planning to buy is worth the amount you're offering, your mortgage lender will probably insist on an appraisal of the property, which generally costs anywhere from $250 to $350. The appraisal not only helps you to avoid engaging in a bidding war by limiting how much you can borrow, but it also prevents the lender from granting more than the value of the home. This is important in case you default on the mortgage and the lender is forced to foreclose, because the lender must recover the full amount of the loan, plus expenses incurred by the foreclosing process.
Home Inspection
As with any major purchase, you must have a trusted expert conduct a full inspection before you buy a property. To correctly verify the condition of the property, many mortgage lenders demand a home inspection be completed before agreeing to a loan. Depending on the age, condition, and size of the home you want to buy, home inspections can cost upwards of $350. Consider this a wise investment in your lifelong education, since a home inspection presents a perfect opportunity to learn everything you need to know about the inner workings of the different systems in your new house. Taking part in the home inspection enables you to gain firsthand knowledge of the condition of the property in areas such as plumbing, electrical, heating, and roofing. Along the way, the inspector may discover some repairs that need to be made before you close the deal. If this is the case, your Realty Executives agent may insist that the seller is responsible for any expenses associated with the repairs and could negotiate a lower purchase price as a result.
Land Transfer Tax
While most provinces have a similar tax under slightly different names, Saskatchewan is one of the few that does not have any sort of land transfer tax. Other provinces have a tiered system in place that alters the tax rate based on the home's purchase price. Talk to your Realty Executives agent if you have any questions regarding applicable taxes in your region.
Legal Fees
Buying a home means you have to work with a lawyer, and working with a lawyer means you have to pay legal fees upon closing the deal. The cost of legal services can vary depending on the circumstances involved in your particular situation and can rise if more paperwork is required, as in the purchase of a brand-new condominium. If you don't have a lawyer already, your Realty Executives agent can refer you to a local lawyer with the knowledge and experience to provide the assistance you need.
Service Connections
The most overlooked moving expenses of all might be the costs involved in transferring or initiating utilities and services like electricity, internet, phone, and cable television in your new home. If you're a new customer, some companies will charge installation fees or request a deposit. To make certain that your full range of services and utilities will be in place for Moving Day, start the process early and contact the appropriate entities as soon as possible.
Moving Expenses
As intensely exciting as Moving Day is, there are more expenses involved in this stage of the process and prices can range based on your needs. For large families or those moving from another house, you might require the services of a professional moving company to transport your belongings. Perform your due diligence when researching moving companies and closely examine their rates, levels of service, and insurance coverage well ahead of time in order to be fully prepared when the day finally arrives.
On the other hand, pro may not necessarily be the way to go if you're a first-time home buyer with a smaller number of possessions, possibly leaving apartment life or even your childhood home. You can likely get by with a little help from your friends and family, and if you don't know anyone who owns a truck, you can always rent one to haul your belongings from your old place to your beautiful new home. If needed, your Realty Executives agent can help Moving Day run smoothly by offering you trustworthy referrals for moving companies and truck rental agencies.