Considering Selling Your Home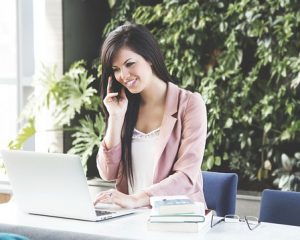 There comes a time when you may seriously consider selling your home for any number of reasons. It can be a life-changing decision, so evaluate your options by reflecting on the reasons you're thinking of selling. A little contemplation may shed some light on your search for a new home and open up possibilities for your existing home. If you are looking for advice on selling real estate Saskatoon's Realty Executives are here to help. Regardless of your motives, you likely want to sell as quickly as possible and recover as much value as you can in the process.
When You Should Sell
Although real estate decisions are famously made based on location, one of the most important elements to consider when you're thinking of selling your home is timing. This might sound obvious, but once your current home no longer suits your needs for the present nor your plans for the future, it's time to move on. Even if the motivation behind your decision to sell isn't purely financial, you still want to be able to capitalize on the housing market and come out ahead. To do so, there are a few factors to keep in mind.
The Economy
When you're considering selling your home, a basic understanding of the current state of the economy can prove quite useful. Whether positive or negative, economic conditions have a sizable impact on all aspects of the real estate market. If the economy is on an upswing, mortgage interest rates tend to be higher. In this case, you might opt to remain in your existing home until the market levels out because you simply cannot afford increased mortgage payments. On the other hand, a stagnant economy results in interest rates being lowered in an attempt to encourage spending. Taking advantage of lower interest rates may provide a realistic opportunity for you to upgrade your living situation by searching for a bigger house on a larger property in a better neighbourhood.
Time of Year
Another important variable to take into account is the time of year. Holidays, vacations, and weather conditions can all play a role in the potential success or failure of your attempt to sell. The hustle and bustle of the winter holiday season, not to mention the often unpleasant weather outside, poses a considerable roadblock during these busy periods. Peak summer season offers better weather conditions, but many potential buyers are away on vacation and too busy with other obligations to devote much effort to looking at houses. However, buyers with young families usually prefer to make their moves early in the summer to avoid disrupting their children's school year and allow them to settle in before the kids go back to school.
Costs of Selling
Sometimes you have to spend money to make money. Some costs involved in selling your home are intended to attract prospective buyers, such as upgrades, minor repairs, professional home inspections, and staging recommended by your Realty Executives agent. Other costs are more clerical in nature, including closing costs, sales commissions, and possible mortgage discharge fees.
Realty Executives: What We Do
Perhaps the most vital question to consider is whether to buy a new home or sell your current home first. You may take on the additional burden of carrying two mortgages at once if you discover your perfect home before selling your old one, but you may end up with no place to go if you attract a buyer before finding a new home. At Realty Executives, our experienced and knowledgeable agents help you get ready to sell your home and can prevent these real estate pitfalls by ensuring that the search for your new home begins the moment your current home goes up for sale. Your agent can also include "sale of existing home" and "purchase of new home" clauses in the Purchase and Sale agreement, although the "sale of existing home" clause can reduce your negotiating leverage with reluctant sellers.