Getting Ready To Sell Your Home
Selling your home can be an extraordinary undertaking, and it's not a process you want to attempt alone. For a more seamless experience when you're getting ready to sell your home, connect with a neighbourhood expert from Realty Executives. Your most effective advocate during a home sale is an experienced, professional agent with a vast base of knowledge about your neighbourhood and local market. When potential buyers have a question regarding the location of your home, you need a neighbourhood expert who can offer them a clear picture of your home's surroundings and the benefits of living in your area. In order to make the best choice possible, meet with our Realty Executives agents and test their knowledge of your neighbourhood to get the answers you need to feel satisfied working with them.
Listing Agreements
After you have selected your Realty Executives neighbourhood expert, you can sit down to discuss the proper strategy for selling your home. Among other topics, your agent will describe the two options available to you in terms of listing arrangements – exclusive and non-exclusive – and provide a full explanation of both types so that you can make an informed decision.
Exclusive Listing Agreement: According to the terms of an exclusive listing arrangement, your agent is the only one who is entitled to attract potential buyers to your home. Since your agent is the sole recipient of the commission on your sale, other agents are not allowed to bring buyers to the property. However, following a specified amount of time, you and your agent may agree to post the listing for your home on the Multiple Listing Service, known as the MLS, one of the most useful tools at an agent's disposal. In a seller's market, exclusive listing agreements are more advantageous to you, the home seller, because there are fewer homes on the market and more prospective buyers seeking homes.
Non-Exclusive Listing Agreement: If it's exposure you want, this is the option for you. Accounting for a majority of arrangements in the Canadian real estate market, non-exclusive listing agreements allow your agent to post your listing on the MLS and syndicate it to a number of websites. This type of arrangement guarantees maximum exposure to the widest possible audience and grants access to other agents, giving them permission to bring prospective buyers to your home. As opposed to the exclusive listing agreement, a non-exclusive arrangement is more practical in a buyer's market where there are more homes available than there are interested buyers.
State of the Market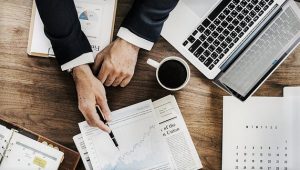 As you're making these important decisions about the sale of your home, there are a variety of factors to consider. A big one to keep in mind is the current state of the local market and how it will influence the selling process. Your Realty Executives agent understands the pulse of the market and constantly analyzes ongoing trends in real estate to present you with the detailed information you need to make the right choices regarding your home sale. These are the three types of markets:
Buyer's Market: When there are less potential buyers and more homes available, buyers have all the leverage because the market is flooded. In a buyer's market, buyers have a wide range of homes to consider and can take their time while searching for that perfect place. With buyers in control, the price of your home may remain stable or could even drop.
Seller's Market: In a seller's market, the home seller is king. Without enough homes on the market to accommodate the large mass of prospective buyers, sellers often receive multiple offers on their homes and raise the price accordingly while rejecting conditional offers. As a home seller, you call the shots and set the pace, resulting in houses selling much faster than in a buyer's market. You have what everybody wants, and you dictate the terms.
Balanced Market: Representing the best of both worlds, a balanced market features an equal number of interested buyers and available homes. Due to the even level of competition between buyers and sellers, house prices stay steady and reasonable offers are usually accepted in a reasonable amount of time without much posturing.
Determining Your Asking Price
Once you have determined the state of your local real estate market, you can work with your agent to decide a fair asking price for your home. Taking the time to prepare your home to sell can help ensure people viewing it can see the value and potential. At Realty Executives, we base our assessment of your asking price on several variables, including current market conditions, equivalent listings in the area, and similar home sales in your neighbourhood. According to the strategy you have chosen, your agent may suggest setting your listing price at a higher amount than your home's actual value to leave some "wiggle room" for negotiations with potential buyers. Although you may be tempted to set a lower asking price if you are in a hurry to sell, buyers could worry that there is an underlying reason behind the discount on your home.